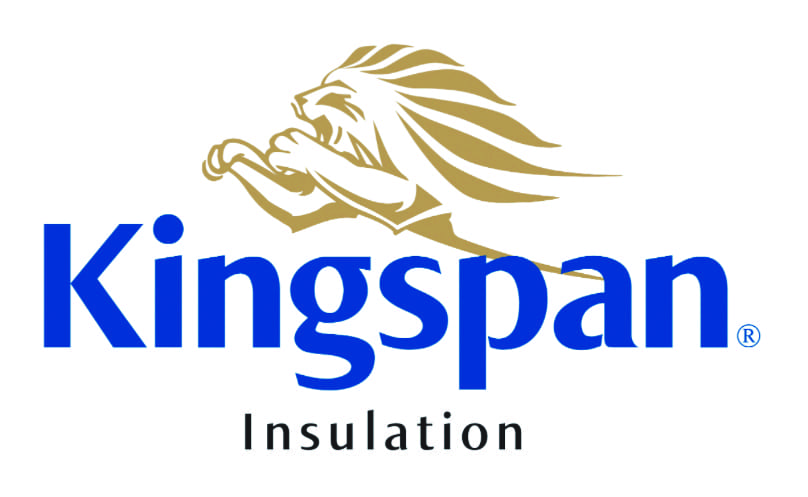 Atlanta, Georgia, Sept. 30, 2020:
In support of the Kingspan Group's world-wide Planet Passionate Initiative, Kingspan Insulation LLC is excited to announce the phased launch of GreenGuard XPS LG (Low GWP formula). Beginning in January, 2021, the Kingspan GreenGuard XPS LG product line will be available for markets throughout the United States and Canada that have new hydrofluorocarbon (HFC) regulations. Architects, engineers and specifiers are looking for products that deliver the advantages that XPS brings to construction, but with lower GWP impact to help them achieve their sustainability goals.
Kingspan's GreenGuard XPS LG product line will continue to offer:
• the same green color,
• the same high R-value of 5 per inch,
• the same wide range of compressive strengths including 25, 40, 60 psi.
In North America, the Canadian Government and member states of The United States Climate Alliance have begun to implement regulations limiting the use of HFCs as XPS blowing agents. Kingspan will be fully compliant with these new blowing agent requirements in all affected markets we serve. Kingspan GreenGuard XPS LG products will proudly carry forward our 25+ year history of quality, high performing products at a great value.
As part of the Kingspan Group, the global leader in high-performance insulation and building envelopes, Kingspan Insulation LLC is committed to sustainability and combatting climate change as demonstrated by our Planet Passionate initiative, which includes the goal of Net Zero Carbon by 2030 (https://www.kingspan.com/us/en-us/news/planet-passionate).
Kingspan Insulation LLC, headquartered in Atlanta, GA, is a leading manufacturer in energy-efficiency and moisture-management products, offering high-performance insulation, building wraps and pre-insulated HVAC ductwork.
Kingspan Insulation LLC is part of the Kingspan Group plc., one of Europe's leading construction product manufacturers. The Kingspan Group was formed in the late 1960s and is a publicly traded group of companies headquartered in Kingscourt, County Cavan, Ireland. Kingspan Group has manufacturing, distribution and commercial operations throughout Europe, North America, Australasia, the Middle East and other locations across the globe.
For more information, please contact:
Tel: 1-800-241-4402
Fax: 678-589-7325
e.mail: info@kingspaninsulation.us
Website: www.kingspaninsulation.us