The Sphere 1 family of Members-Distributors and Preferred Suppliers came together on May 3, 2023 at its Annual Awards Dinner in Indianapolis, Indiana to support injured Veterans and First Responders that have served our country.  The evening kicked off with an inspiring speech by former U.S. Marine Corps Sergeant and Building Homes for Heroes' beneficiary, SGT Aaron Hale.  Sergeant Hale shared how a blast from an IED bomb he was working to defuse exploded in front of him, almost taking his life and causing him to become blind and deaf. His story inspired and moved all in attendance to give in support of Building Homes for Heroes.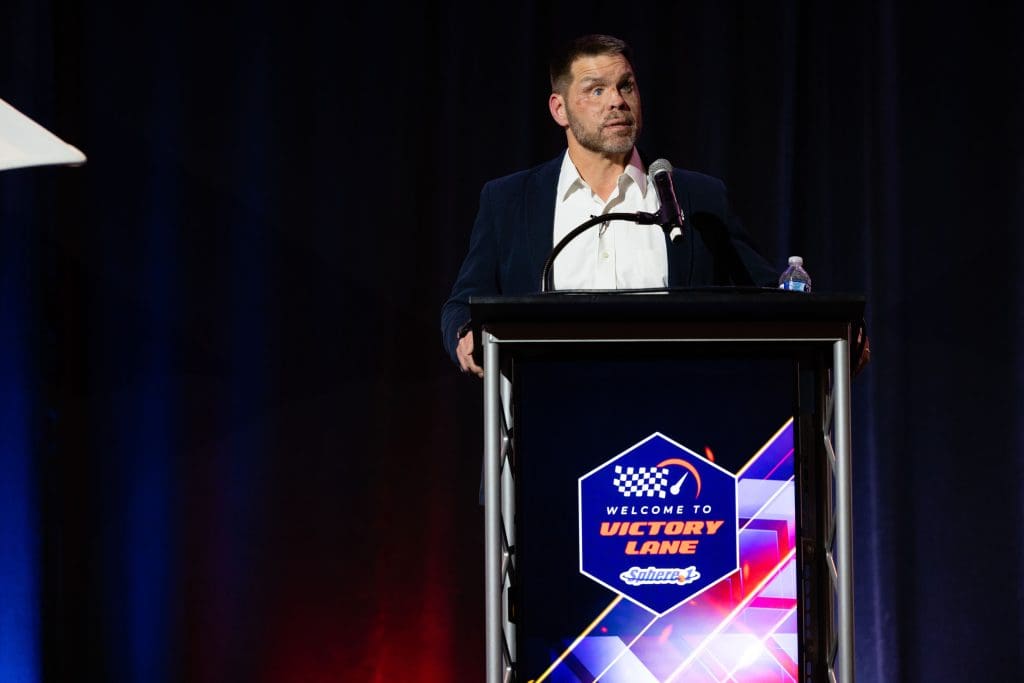 On behalf of all Sphere 1 Members and Suppliers, Sphere 1 donated $25,000 which prompted an outpouring of support from hundreds of attendees as well as these amazing companies who donated over $10,00 each: Simpson Strong Tie, Milwaukee, DeWALT, Metabo HPT, PrimeSource, Freud, and SouthernCarlson. 
Along with the companies listed above, these companies donated over $5,000: ASI – Auxillary Service Inc., Dayton Superior, DHC Supplies, Hahn Systems, Little Hardware, MAX USA, Nu Way, On Time Supply, Quality Supply & Tool, Radians, R.S. Dale Co., Shore Fasteners & Supplies , Spotnails, and W.R. Meadows. 
Together, Sphere 1 Members-Distributors, Preferred Suppliers, and the above companies raised a record amount for Building Homes for Heroes.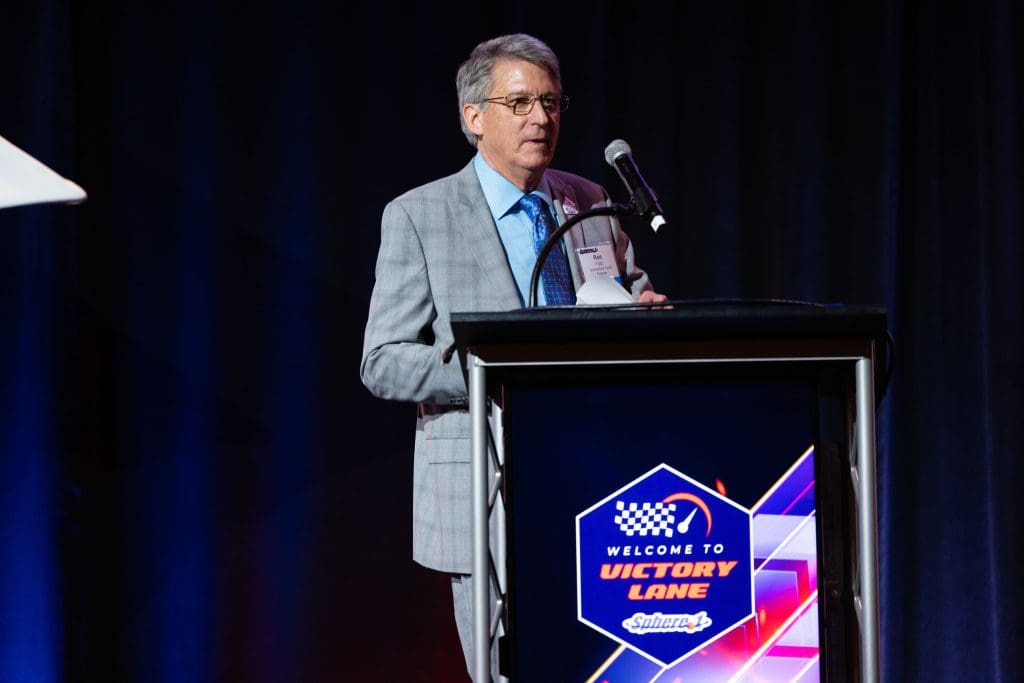 "Building Homes for Heroes has been an organization Sphere 1 has supported for over nine years," said Ron Foltz, Board Chairman for Sphere 1. "The Board of Directors wanted to continue the success from last year's event, and our Sphere 1 family absolutely blew us away by their generosity. This shows that Sphere 1 is much bigger than buying and selling products. We are truly a family that makes a difference."
"We are proud to partner with Sphere 1 and their amazing Members and Suppliers to help our injured veterans and their families with the gift of a mortgage-free home," said Andy Pujol, the Founder and CEO of Building Homes for Heroes. "Together, we're supporting our heroes by helping them reach their dreams in education, financial freedom, athletics, and entrepreneurial spirit. Truly, we're building better and brighter lives and making dreams come true."
Thank you for your continued support and dedication to Sphere 1 and Building Homes for Heroes!