A message from Joe Milot, President and CEO of Protective Industrial Products
Dear Valued PIP® Customers,
Today, I am announcing two very important changes within the PIP® Sales Organization.
First, with mixed emotion, I wish to inform you that Robin Roberts, the leader of our field sales and strategic account teams, has made the decision to retire. For more than 20 years, Robin has been by my side, leading a sales force that started with just himself and a handful of independent agents, to one that has grown to be one of the most successful sales teams in our industry comprised of more than 200 Safety sales professionals. Robin has been the face of PIP® to you, our valued customers, since the late 1990s. He has always represented PIP® in an honorable and professional fashion, creating unparalleled credibility. Robin's attention to detail and his relentless focus on creating sustainable business processes were pivotal in building our dynamic sales organization into an unrivaled force. Robin will remain at PIP® through the end of April to support a smooth and seamless transition. Please join me in celebrating Robin's accomplishments and the beginning of the next chapter in his life.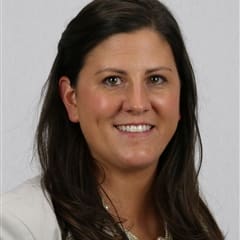 Sheila Schalk. PIP's New Vice President, Industrial Sales
At the same time, it gives me great pleasure to officially announce the appointment of Sheila Schalk as our new Vice President, Industrial Sales. Sheila will assume day-to-day responsibility for the Commercial Sales Team effective February 1. She is an industry veteran who has been with PIP® for more than three years in various sales and customer experience roles. Prior to joining PIP®, Sheila spent numerous years with a leading industrial distributor where she managed field sales, government and national account teams. We are confident that her knowledge of the Industrial PPE market combined with her broad strategic approach will create mutual growth opportunities for our collective businesses.
I invite you to join me in wishing Robin much happiness as he moves into retirement and welcoming Sheila into her Sales Leadership role. I am very confident that the great organization and culture that's been developed at PIP® over the last 35 years will endure and develop under Sheila's stewardship.
Best regards,
Joe Milot
President and CEO
Protective Industrial Products