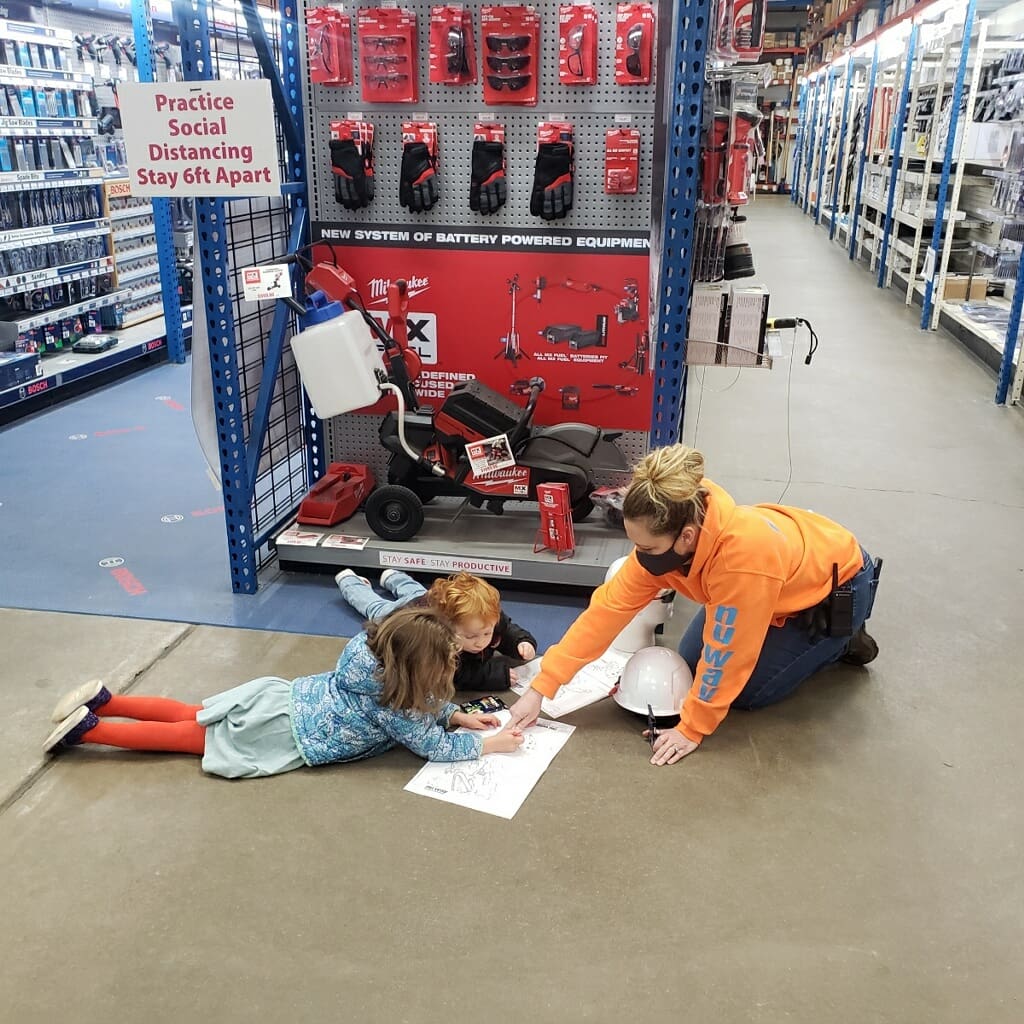 This is how Sphere 1 Members win in their markets.  Especially during a good ol' Saturday!
Last Saturday, a contractor and his family entered Sphere 1 Member, Nu Way's, location.  An incredibly cool and creative solution was prepared for just this situation with Nu Way's newly developed Kids Kontractor coloring book.
To give dad time to get what he needed, Nu Way's Manager, Beth, took the time to spend with the two kids while dad was shopping.
Going above and beyond is in the blood of all Sphere 1 Members….always doing the little things to serve their customers and serve the next generation.